2 Ways to Work With Me One on One:
1:1 - 3 Month Private Coaching Program: 
My coaching program is for clients who are have been haven't been able to fully
1 Session - NLP Momentum Transformation Calls
- Resolve problems that are blocking success and money flow such as negative emotions, personal conflicts, habits, & limiting beliefs.
- Rapid Transformation
- Fear & Emotional Release Work
- Subconscious Reprogramming Using NLP/Hypnotherapy
 1:1 Private Coaching 3 Month Program
In our sessions we will dive deep into:
 We will break through emotional barriers and limitations related to fear and self sabotage that are causing money and success blocks.
 We will uncover and change deep-rooted limiting beliefs and thought patterns that you haven't been able to resolve on your own or with current techniques.
 You will experience massive shifts and changes through the use of NLP and hypnotherapy in your personal conflicts and subconscious reprogramming.
 Master your productivity and help you create a plan for momentum to create endless prosperity.
 We will create clarity around your desired outcomes for both the short term & long term.
Together we will create an actionable plan to move forward with your desired goals and manifestations with the help of your subconscious mind to bring things into fruition.
Ready to find out more about working with me?
Once you fill out the quick survey I will be in touch to schedule our session and your coaching needs to ensure we are a match for each other <3.
1:1 Private Coaching Momentum Session
$297 per session
I offer one-time momentum session calls.
This is intro performance call where we can see if we are a good fit while we do laser coaching.
We use our hour to tackle a limiting belief, short-term goal execution, & remove obstacles.
We destroy what is holding you back and build it back up with intention and get to a success-driven frame of mind with a clear and actionable path to move forward with.
** Due to the nature of  Performance/NLP coaching a doctor's referral may be needed or care may be referred to another provider based on existing conditions.
Sara Daigle
Founder
Performance Coach & NLP Practitioner
TIME Techniques Practitioner
Clinical Hypnotherapist
Emotional Freedom Techniques Practitioner
Success and Life Coach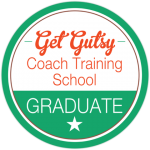 Subscribe to My Newsletter!
Get updates on freebies, course launches, and exclusive giveaways!