9 WAYS TO CONNECT WITH YOUR INNER GODDESS
Hey Love!
The divine feminine is rising and I bet you can feel it's call. I think all women can.
It's asking you to connect with the most divine and sacred part of yourself, your inner goddess.
Her feminine energy is soft, nurturing, and intuitive, but also strong, wise, and powerful.
She is the best part of yourself. She isn't concerned with society's rules or ideals.
She is the wild woman inside of you that connects you to source.
9 Ways for You to Connect with Your Inner Goddess
1.  Allow yourself to be sensitive.
Be sensitive and emotional without seeing it as a weakness is key to connect with your inner goddess.
Fully feeling all of your emotions, the good ones, and the uncomfortable ones are important.
Women have learned to hide their emotions because expressing them might be seen as weak.
You may feel your feelings aren't valued, but the truth is your emotions are a gift, not a curse.
Your inner goddess not only fully feels her emotions, but she shares her feelings with others.
2. Learn to Work Together With Other Women.
Work in collaboration and deep friendship without jealousy, competition, or comparison.
Only when we stop fearing each other can we truly change the world together.
"Embracing our inner goddess allows for the expansion of the collective female experience." ~Nicole Markardt
Women have a deep-seated fear of each other that goes all the way back to the witch trials and this leads to a lack mentality which makes women believe that there isn't enough to go around.
We need to overcome these fears and realize the Universe is infinitely abundant.
We must celebrate our sister's accomplishments instead of being envious and jealous of her.
It's time to see the good and the beauty inside of other women.
We need to start empowering each other.
Let's help each other rise up, instead of tearing each other down.
3. Let Your Defenses Down
Allow your heart to crack wide open.
The world's a scary place right now. We see way more bad news than we do good.
Women have been hurt, neglected, and often abused.
We live with so much trauma inside of us, we often put walls around our hearts, but we have to let them crumble in order to truly give and receive love.
Your inner goddess lets love lead the way.
There is more good in the world than bad. More people are decent than not. Goodwill always prevails.
Despite all the turbulence in the world (especially on social media), your inner goddess is still capable of focusing on love instead of fear.
4. Spend Time in Nature
It helps you reconnect with the true you. The you that isn't addicted to staring at a screen all day.
The you that appreciates the beauty and being present. The you that appreciates life.  
If you can't spend time in nature at least step outside and soak up the sun and/or the moon for several minutes a day.
Open your curtains or blinds and let the sunshine in.
Step barefoot onto the ground whenever you can.
Let your body touch the soil or the grass. Bring plants into your home.
"She unleashed her inner goddess and became the woman her soul knew she could be" ~Michelle Schaper
5. Surround yourself with beauty.
Make your home a sacred space.
Don't live with clutter all around you. It causes anxiety and stagnant energy.
Get rid of items that no longer serve you.
If you don't use it, love it, or have a great sentimental attachment to it then there's no reason to keep it.
Put up beautiful art. Have things around you that make you happy when you look at them, hear them, touch them, or smell them.
You can even create beautiful things for your home.
Creativity is an important part of divine femininity.
It's directly connected to your sexual energy/sacral chakra.
Many people think of crafting when they hear the word creative, but it's so much more than that.
Creativity involves the use of imagination and expression to create something.
That could be anything. It could be art, music, dance, a craft, a flower arrangement, a garden, or even a delicious recipe.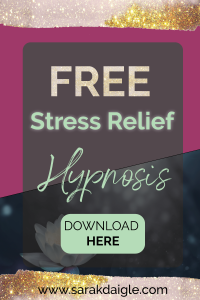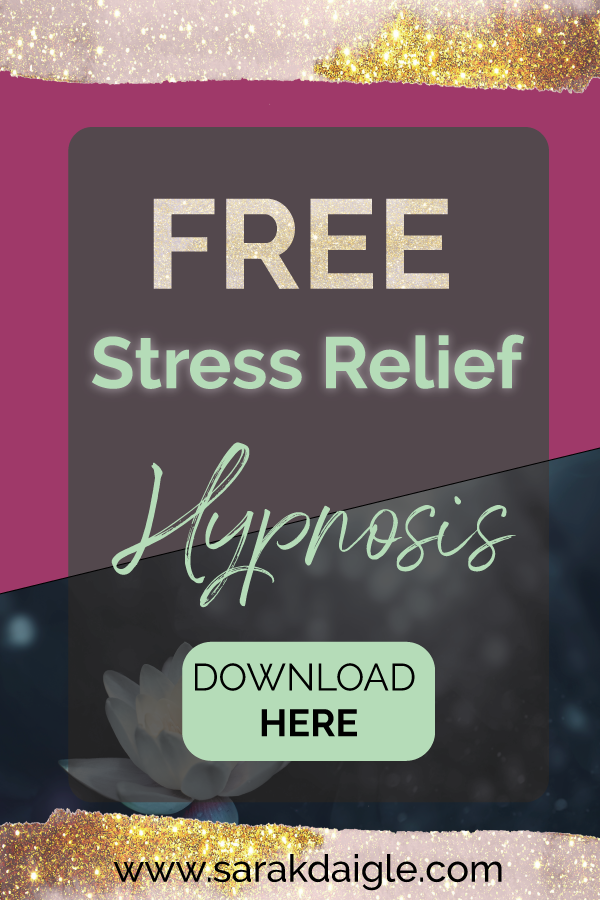 Subscribe to my Newsletter & Get Free Download
Discover the safe & effective power of hypnotherapy. 
6. Remember That Your Body is a Temple
Love it and treat it right. Drink lots of water and feed it healthy nutritious foods.
Move it regularly in a way that feels good to you.
Feel pleasure often. Have sex and/or masturbate often. Stop criticizing yourself. You are a goddess.
Look at your body naked in the mirror and name off all the things it does that you appreciate.
"If you ask your inner goddess to come out to play: your life will shift in the most miraculous and delicious ways" ~ Lisa Marie Rosati
Honor your body for all it does for you instead of hating it for not being someone else's idea of perfect.
It's time to let go of the idea of perfection. It doesn't exist. Perfection is boring anyway.
Authentic is real and relatable. Show people who you really are.
Stop hiding parts of yourself. Let people truly know you.
Learn to honor and speak your truth. Don't let anyone silence you or hold you back.
Become your authentic self. Your inner goddess won't try to please everyone around you.
She knows she never will. One thing she will do is freely express her sensual and sexual self.
7. Celebrate your Sexuality.
There is nothing dirty, wrong, or immoral about enjoying sex.
Pleasure is one of life's greatest gifts.
In the West we live in a society that uses sex to sell everything, yet is very puritanical and repressed about nudity and sex.
This causes a lot of shame and guilt around sexuality that shouldn't be there.
It's time to release these outdated beliefs.
Sex can be sacred and beautiful! A woman has a clitoris with 8000 nerve endings for no purpose other than pleasure.
So allow yourself pleasure. If you don't have a partner (and even if you do) make love to yourself.
Orgasms are healing and an important part of life.
However, you shouldn't always expect your partner to know how to give you one. Know how to please yourself and show him/her how.
Ask for exactly what you want in bed. Embrace your sexual self.
In order to do this, you need to get out of your head and into your body.
Women are so busy all the time and have so many responsibilities it's hard to stop thinking and become really present, but that is the only way to experience more pleasure.
You can't be more present if you're living your life constantly from the neck up.
Connecting with your inner goddess will help you tune into your 5 senses which will really connect you to your body.
When you're connected to your body and your inner goddess you'll also stop seeing your period as a curse.
It's time to reclaim your moon time as a natural part of womanhood.
Once you stop seeing your blood as disgusting and your period as an inconvenience you'll start to have fewer issues.
Your cramping, PMS, clotting, and heavy bleeding will improve when you start honoring your moon cycle.
"An awakened woman is strong without measure and beautiful without description" ~Rohit Anand
8. Use Your Intuition More Often.
This is your connection to source. It's how you communicate with the spirit world.
Oracle or tarot cards are a great way to practice this. You don't have to read for others if you don't want.
Just read for yourself. Pull a card daily for guidance or do a spread, whatever feels right for you.
You can also use your intuition by simply asking questions and listening to your inner voice.
Ask yourself should I turn left or right to find a parking spot, should I buy the red or the blue shirt? Trust whatever comes to you.
9. Perform Rituals.
Rituals can be as simple as meditating every morning before you get out of bed.
You can also write down intentions with every new moon and burn them, or just lighting a favorite candle each time you pray.
You can even create an altar to put that candle on.
Make it a sacred place in your home. Put things on it that are special to you.
You can put crystals, a mala, trinkets, jewelry, statues, Oracle or tarot cards, candles, sage, etc. on it.
These will all help you connect with your inner goddess.
Embracing your divine feminine and connecting with your inner goddess will change your life in many powerful ways.
Conclusion
You've tried living in the masculine/patriarchal box for long enough.
It's time to break out of that mold and walk on the wild side. Use these 9 tips and connect with your inner goddess now.
If you enjoyed this article then please pretty please pin to Pinterest using the share buttons on the top and bottom of this page!
I'll be forever grateful <3 <3 <3