Are You Interested In Self Hypnosis?
If you said yes, you are in the right place!
SELF HYPNOSIS IS SELF HEALING
Do you know how powerful our minds are??
As humans we typically only notice what we have conscious awareness on.
We focus on what our conscious mind has its focused attention on.
Our conscious mind only makes up % .0006 of our mental power.
That's not a whole hell of a lot!
We have an even greater source of power residing inside of us at all times.
THE POWER OF YOUR SUBCONSCIOUS MIND
OUR SUBCONSCIOUS MIND!
By tapping into the subconscious mind, you are able to make significant changes to your life.
Your subconscious mind is part of your mind that runs on autopilot.
It controls your body's release of chemicals, functions, and stores your memories and emotions.
Your subconscious mind controls over %99.994 of your mind.
Your subconscious mind is your control base, but it runs off of programs created in childhood and even past generations.
As a child, you experienced a period of "hypnosis" from age 1-7 when you experienced slower brain waves. (This is Neuroscience)
You were basically an open subconscious mind taking everything in from your parents/caretakers and society.
As an adult, you still run everything through the lense of this childhood programming even though you are not consciously aware of it!
Do you see how powerful it is when you make changes from the subconscious mind?!
Sign up to receive instant access
Grab this free training immediately along with a Free Fear & Stress Relief hypnosis recording.
WHAT IS HYPNOTHERAPY?
It is a healing modality that allows you easily and effectively reprogram your habits, beliefs, self-sabotage, and emotions.
With hypnotherapy, you enter a trance state to get past the critical barrier of the mind the rejects ideas that are not aligned with your current programming.
If you have poor self-confidence and try to tell yourself in a conscious state that you are a hot badass...
Your conscious mind will kick out this idea.
That is why sometimes it feels difficult to change your mindset, behaviors, and habits.
HYPNOTHERAPY IS NOT MIND CONTROL!!!!
People sometimes freak out at the idea of hypnotherapy.
However you are 100% in control.
Your subconscious mind has a job to protect you.
It will not let you absorb harmful ideas.
Hypnotherapy is not the same as stage hypnosis.
It is a relaxed state and is the same state as daydreaming & meditation.
You may not even realize you are in trance!
WHAT YOU WILL LEARN IN THIS TRAINING
Brief history of hypnotherapy & how hypnotherapy has been used in the medical field.
How you are already experiencing hypnosis daily.
How to become deeply relaxed and easily relieve STRESS, ANXIETY, & FEAR.
How to put yourself into a safe and effective trance state.
A FREE Fear & Stress Relief Hypnosis download!
Sign up to receive instant access
Grab this free training immediately along with a Free Fear & Stress Relief hypnosis recording.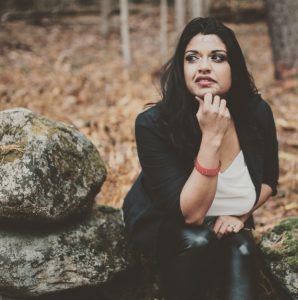 Sara Daigle
Founder

Certified Spiral Practitioner & Success Coach
Hypnotherapist
NLP Practitioner
Emotional Freedom Techniques Practitioner