Reiki For Beginners : How to use Energy Healing
What is Reiki For Beginners?
Reiki is a Japanese healing modality that balances the mind, body, and spirit.
Reiki is a safe and natural form of energy healing.
Rei - Spiritually guided
Ki - Life Energy
Reiki is translated as life force energy that is present in all living things.
In humans, animals, plants. All things have energy.
If you do yoga you may be familiar with the word chakra, which translated from Sanskrit means wheel or disk.
The chakras are the energy centers that Reiki or life force energy passes through.
It is this energy that keeps up alive, vibrant and healthy.
When our energy centers are blocked or have imbalances it can be manifested in our emotional and physical bodies as illness or dis-ease.
For example, if your root or base chakra is imbalanced you may experience symptoms such as anger, frustration, fear of not having enough money or pain in your legs, feet and lower back.
I've written an extensive article about how to balance the base chakra over here.
Hands-On Healing
Reiki is a healing modality that supports removing those energetic blockages allowing Ki (life force energy) to move freely through those meridians.
Reiki is performed by an attuned practitioner who channels life force energy through his or her hands unto another.
Some Reiki practitioners will utilize various tools in their session such as crystals, essential oil and sound.
Reiki does not require you to take your clothes off like a massage.
It can be done by laying on a mat, table or even sitting in a chair.
Some practitioners will lay their hands on their clients very gently while others will allow their hands to hover slightly above the body.
Distance Healing
To some, it may sound odd but Reiki is not limited by time or space.
An attuned Reiki Practitioner at the second degree or Master level can send Reiki energy to anyone in the world at any time.
You don't have to be in the same room with a Reiki practitioner to feel and benefit from the effects of Reiki.
Personally, I have given and received distance Reiki and it works just as well as being in the same space.
It's also pretty convenient!
You can get a nice Reiki boost at the office, right before bedtime or before a big event and you don't have to go anywhere.
Reiki Goes to Where It Is Needed
Reiki is an intelligent form of energy healing and it goes to where it is needed.
In other words, Reiki won't always heal the symptoms because it is healing the source or root cause of the symptoms.
So for example, if someone is having a headache and your intention is to have a Reiki healing session for pain relief, that may not happen as quickly as you'd like because the energy is healing the source of that headache.
Which could be any number of things.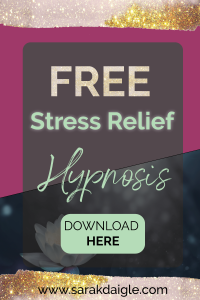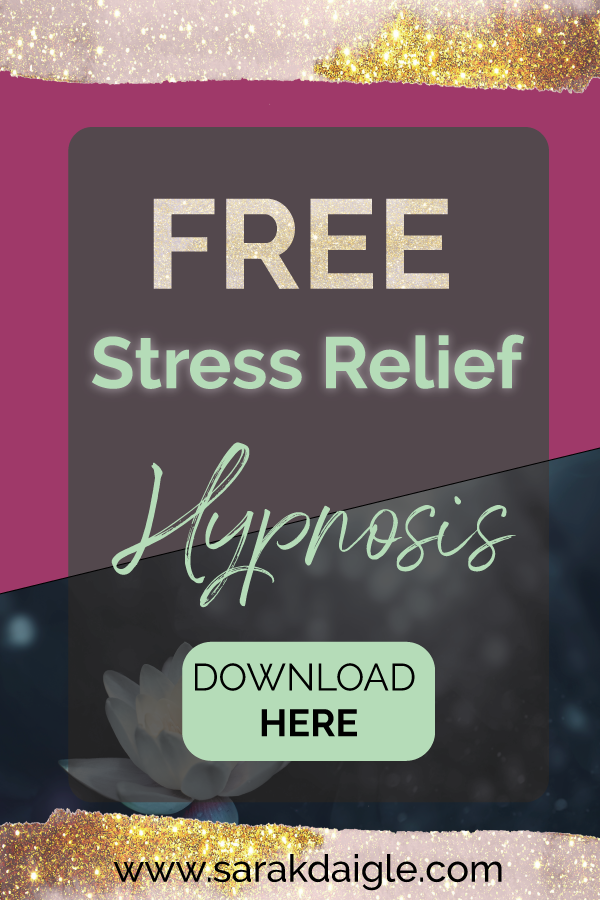 Subscribe to my Newsletter & Get Free Download
Discover the safe & effective power of hypnotherapy. 
Reiki for Self-Care
Whether you want to become a Reiki practitioner or just receive Reiki, it's a powerful and gentle modality to heal your body, mind, and soul.
As a practitioner of Reiki, I have a daily self-care practice that involves repeating the five principles of Reiki in meditation first thing in the morning.
These principles are:
Just for Today:
I will do my duties to the fullest
Each principle is meant to help us heal and live our lives in the five areas of emotions, thoughts, gratitude, self-growth, and compassion.
Reiki has changed my life and the way I live.
As a busy working mom of two young children, I used to suffer from anxiety, fear and worry all the time.
It was crippling trying to juggle the ups and downs of life and then I found Reiki and life changed.
I got a few treatments, then started to develop a daily practice which eventually led me to become a Reiki Master and Self Care Life Coach.
Reiki is a great healing modality to include in a life coaching session.
At the beginning of a life coaching series, I offer my clients an optional 60-minute session to remove blockages in their chakras.
This helps them to set powerful and intentional goals that are aligned with their highest selves.
What can you expect from a Reiki Session?
Reiki is a wonderful healing modality that is safe, noninvasive and not religious.
Reiki is different for everyone but some persons report feeling heat, tingling or extreme relaxation.
When I do Reiki on myself I almost always fall asleep so I try to do it at night as a part of my nightly ritual.
Given that Reiki is removing blockages, a few days of a session some people will experience symptoms of a detox.
That is kinds what's happening anyways. You're removing all of those blockages and toxins from your energy centers.
Some people like to get Reiki to just relax and calm the mind.
Whether you already have a self-care practice or want to start one, incorporating Reiki is a wonderful way to give yourself some healing and self-love.
Lauri-Ann Ainsworth
Lauri-Ann is a Reiki Master and Spiritual Self-Care Coach.
She helps busy, overworked women who feel stuck to slow down and step into a life of ease, grace and experience more fulfillment and flow in their lives.
She helps her clients to design a life that's intentional by incorporating daily sacred practices that support self-care and reawakens their divine feminine essence.
Website: www.lauriannainsworth.com
Instagram: @lauriannainsworth
Pinterest: LauriAnnAinsworth
Facebook: lauriann.ainsworth
If you enjoyed this article then please pretty please pin to Pinterest using the share buttons on the top and bottom of this page!
I'll be forever grateful <3 <3 <3