Rediscovering EBATES and More Ways To Get Instant Money
** There may be some affiliate links below. As an Amazon Associate I earn from qualifying purchases <3.
I decided to give EBATES a try again after not using it at all in years and was able to get instant money back from them!
I realized that I had like $20 owed to me. I followed up with the company who re-mailed a check to me after I had an address change. YAY FOR INSTANT CASHBACK I HAD NO IDEA ABOUT!
Ebates is a cashback rewards system that pays you for simply shopping through their portal online or via their app.
They have almost every online retailer imaginable on their site including Amazon, Target, Zulily, & Much More. 
Ebates gets paid by retailers when shoppers use their portal to make purchases. Ebates then, in turn, shares a piece of the commission they earned back to you.
The thing with Ebates is they offer a large amount of cash back which bonuses running ALL THE TIME.
I have earned 10% cash back and even $5 and $10 bonuses.
Ebates is literally my favorite cash back app.
They pay out quarterly ( 4 times/year) via paper check and PayPal so it is super simple to get your money.
YAY! Get instant money! I've earned some money back each month. I really haven't been online shopping lately so I haven't come close to the cash back that I would typically earn.
Check out my cash back history. Yes this is after not using Ebates for years!
Sign up for Ebates and get instant money. You will receive a $10 reward!!
** You will just need to spend $25 via one of your shopping trips in the next year which is easy peasy.
Please use my link: www.sarakdaigle.com/ebates to sign up boo!
For me, the easiest way to shop via Ebates is to add the Google Chrome extension.
Whenever you are on a website it will show a big red bar telling you how much cashback can be earned and to activate.
You can also download their mobile app. Prior to shopping, you will just need to pull app the app first and then choose your store.
You can also log onto their website to check what deals they have and what stores they are offering a huge bonus for.
How Else Can I Get Instant Money?
Cashback Apps and Programs are pretty common now so I choose the apps I use based upon ease.
Ebates couldn't be easier, but below are a few of my other favorites.
 This is another cash back rewards program for shopping. You can download their app here:  https://link.dosh.cash/pcXSN4gfKN
When you sign up and link a valid credit/debit card you get a $5 dollar cash back bonus. SWEET!
What I love about DOSH the most is that they have nearby offers which include two restaurants that I go to frequently so I earn usually about %5- %10 just for dining.
They also offer $25 bonus for your first hotel booking so totally worth it to book a hotel with them.
The ABSOLUTE BEST THING about Dosh is their referral bonus.
Every now and again they offer a larger than normal referral bonus for every person (great offer for friends and family). Sometimes it can up to $25 per person.
I try to keep an eye on Dosh so sign up below and I'll add you to my list to notify when these referral bonuses get really lucrative!
A girlfriend of mine tipped me off to ACORNS which is an investment tool. I am a total investment dummy right now (I'm working on it!).
This was an easy tool to start a small investment.
ACORNS provides you with a $5 reward for signing up and starting your first investment account which can be as little as $5.
Again the BIG thing with ACORNS is their referral program. At the time I signed up the referral offers was $1,000 for 10 people who signed up using your link!
Each month they have a referral bonus and right now it is $500 for 5 sign-ups.
If you are interested I'd love it if you signed up using my link: https://acorns.com/invite/DW3S5Y
I keep an eye each month on their referral bonuses and will send out an email when it gets good.
Sign up below to be informed babe!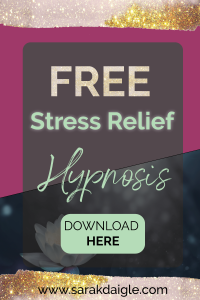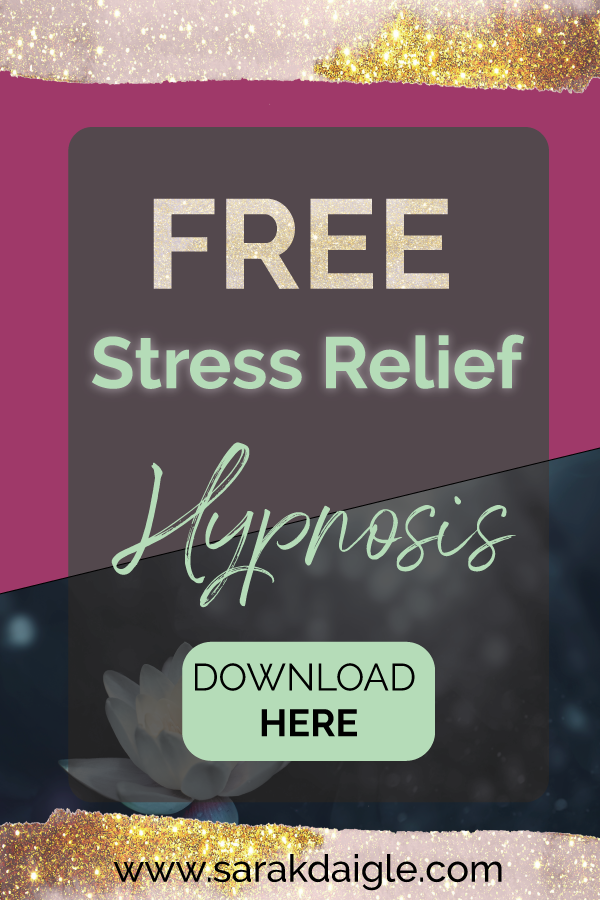 Subscribe to my Newsletter & Get Free Download
Discover the safe & effective power of hypnotherapy.