Create A Digital Vision Board For Your Phone or Computer
Making a Digital Vision Board Is Extremely Powerful.
They are a great way to keep your goals in your face each day.
Even better are digital vision boards that you can save as wallpapers, screensavers, and your phone.
I'll share with you a video tutorial of how I currently create vision board wallpaper for my cell phone which had previously been such a pain.
You can also read below for a step by step tutorial as well.
WHERE ATTENTION GOES, ENERGY FLOWS
WHY ARE DIGITAL VISION BOARDS IMPORTANT
Thoughts are things.
Our subconscious mind likes to see imagery to cement your goals firmly in your mind and move you towards them.
If you see your goals on a constant basis it will continue to provide clarity for what you are manifesting.
Visualization is one of the strongest ways to manifest your desires.
With a vision board, you have a tool in front of you to help you visualize more powerfully.
A digital vision board is easy and more accessible especially if it is your computer and cell phone background.
Step 1
CREATE A LIST OF YOUR GOALS
Write down in a journal, notebook, or in a google doc that you want to achieve or manifest.
You can choose goals for the immediate future, 6 months, 1 year, or 5-10 years.
It's up to how you want to configure your vision board and how many vision boards you want to have.
I have one board with a mix of goals ranging from the immediate future up to 3 years.
Every couple of months I update the board.
Step 2 
DOWNLOAD PICTURES
You can save any image from the internet (as long as it is for personal use).
There are many different ways to find pictures for your vision board.
You google your goal and save a related image.
My favorite is to search Pinterest and save your image.
You can simply start a Pinterest Vision Board - make it secret if you want to keep it personal to you.
Create a board and save pins and images to that board and look at it frequently.
I have a Pinterest Board filled with pins and from there I take pictures and download them to put them on a digital vision board from computer and cell phone backgrounds.
For one Vision Board, you will probably want to have 6-12 images.
Step 3
CREATE YOUR TEMPLATE IN CANVA
Choose Desktop Wallpaper or custom dimensions of 1920 x 1080.
Upload your pictures from your computer. You can simply drag and drop into the upload area of Canva.
You can choose elements > grids to find a template that works for you and fits the picture dimensions that you like.
You can drag your pictures and resize to your liking without the pre-made template.
Download the completed VisionBoard wallpaper and set as your computer background.
Sign up to receive instant access
Grab this free training immediately along with a Free Fear & Stress Relief hypnosis recording.
Step 4
CREATE FOR MOBILE
Your cell phone will likely display your vision board wonky since it is a large horizontal image.
You can create another vision board with proper cell phone dimensions so it fits beautifully on your screen.
I create two separate vision boards for my locked screen and home screen on my iPhone. This holds my 10 pictures.
Create a Canva custom dimension design at 1080 x 1920 (the exact opposite of what we just did).
This creates a nice vertical image. You can google the screen dimensions of your cell phone to make sure your Canva size fits.
Here I use a blank canvas although if you can use the grids but I find them to cut off my pictures especially on my cell phone.
Resize to meet your desired arrangement. I choose a black background so that I can picture of different sizes and the space behind the pics show up it is black.
Download the Canva app on your phone.
Click on the file you want to save to your phone photos.
Hit the arrow Icon on the top right corner to save to your phone.
Save the image to your phone and set as your background.
If you chose to make two different vision board photo collages you can set one as your locked screen and one for your home screen.
CONCLUSION
There you have it! I hope you enjoy getting creative and making your vision board for your computer wallpaper and cell phone background.
It is so easy and such an impactful way to help you manifest your goals.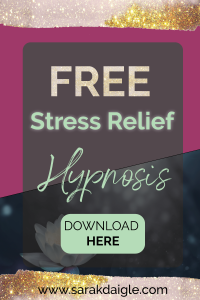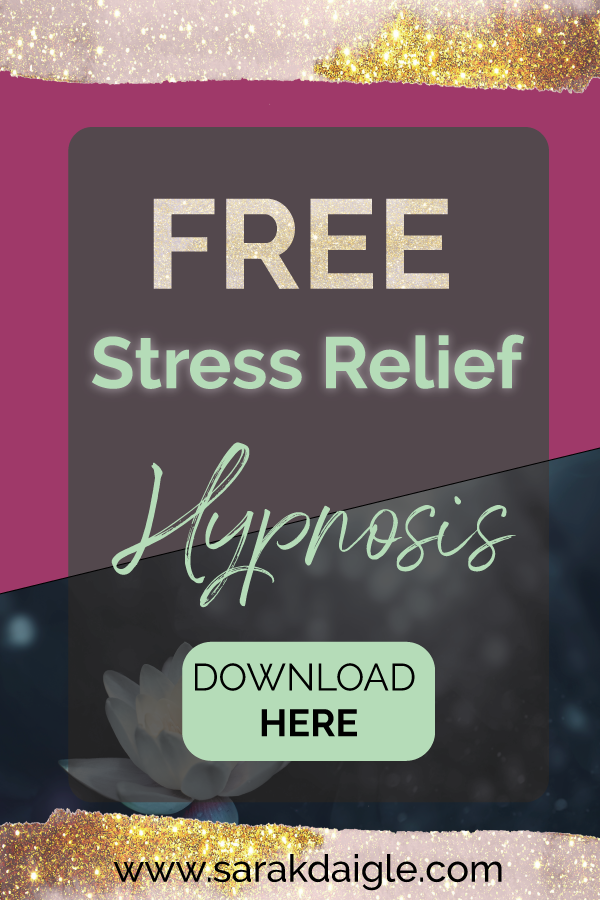 Subscribe to my Newsletter & Get Free Download
Discover the safe & effective power of hypnotherapy. 
If you enjoyed this article then please pretty please pin to Pinterest using the share buttons on the top and bottom of this page!
I'll be forever grateful <3 <3 <3