2 Hour Deep Dive Intensive
$397 per session
This 2 hr call is used to eliminate a pressing emotional and/or subconscious problem in one session.
The problems can be old emotional wounds you can't get past. Sticky limiting beliefs that won't budge around money or self-worth, bad habits - physical or mental etc.
During these intensives, we uncover and clear your disruptive self-sabotaging problems, deep-rooted limiting beliefs and emotions that are causing immediate blockages.
We use our time to tackle your belief system, short-term goal execution, and remove obstacles surrounding your success.
These sessions can cover:
2  hours of change work to dig deep into your problem and create a lasting solution through clearing & activation.
Using muscle test to find exact blocks and resistance and clear them energetically for quick shifts and releases.
Release Core Negative Emotions on a subconscious and energetic level.
Reprogramming subconscious mind around the meaning of traumas and negative events
 This session will include either NLP or Hypnotherapy change work.
  Reprogram a deeply rooted set of limiting beliefs that you haven't been able to dislodge.
  Break old habits or self-sabotage behaviors and install new behaviors subconsciously.
We destroy what is holding you back and build it back up with intention and get to a success-driven frame of mind with a clear and actionable path to move forward with.
Use the contact form below to reach out to see what we can accomplish in a one-time session.
Upon payment, I will reach out regardless to review our session & schedule the time.
** Due to the nature of  Performance/NLP coaching a doctor's referral may be needed or care may be referred to another provider based on existing conditions.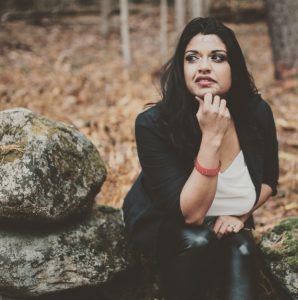 Sara Daigle
Founder

Certified Spiral Practitioner & Success Coach
Hypnotherapist
NLP Practitioner
Emotional Freedom Techniques Practitioner