Performance Coach & NLP Practioner
As a Performance Coach & NLP Practitioner, I've known since the beginning (and I mean the very beginning) that I was meant to serve others.
I've had my share of signals and nudges from the universe pushing me to explore, but I always let my ego get in the way and proceeded with the practical and "normal" way of making a living.
Anyone else a 9-5er because that is "what you are supposed to do"?
The reason why I am even here is super weird, but I'll take it!
My loving adoptive parents received their own nudges from the universe in many forms (visions, dreams, other people's random messages ect) to adopt a baby girl from India (like what???!).
THANK GOD THEY LISTENED. They had already completed their family, but trusted in the universe and went through the process of adopting me (I was left at a nursery in Calcutta, India after birth). They took me in at 6 weeks old.
You can see why I've always known deep in my soul my life's work was to help others in some way, shape, or form. Not a lot of pressure... right?! LOL!
In my corporation-ey life, I spent well over a decade consulting the biggest internet marketers and coaches on their credit card processing, advising on their offers and even website.
I slowly started to pay attention to their messages. Looking back I know my past career led me to my coaching business today.
You have probably felt these nudges too, maybe not in the same form that myself and family received them, but they are there nonetheless.
This is where I come in to help you. My job is to help you open up and guide you on the process of discovering your potential through your passions.
We do deep work on your mindset, limiting beliefs, identifying your purpose, and lastly how to make an amazing living doing what you love!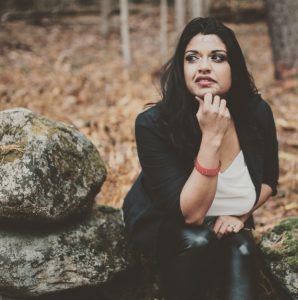 Sara Daigle
Founder

Certified Spiral Practitioner & Success Coach
Hypnotherapist
NLP Practitioner
Emotional Freedom Techniques Practitioner